Who We Are
Recycle West combines 40 years of experience and state-of-the-art equipment to deliver the right solution for your environmental needs. Our proactive servicing approach is designed to maximize your efficiency. We research your requirements, anticipate your service needs, and manage the logistics. That means solving your environmental challenges – on time, and without the headache. Recycle West also understands that your image is important. Our service team is committed to clean transportation and processing. No spills or accidents. We take responsibility for every detail – because your success means our success.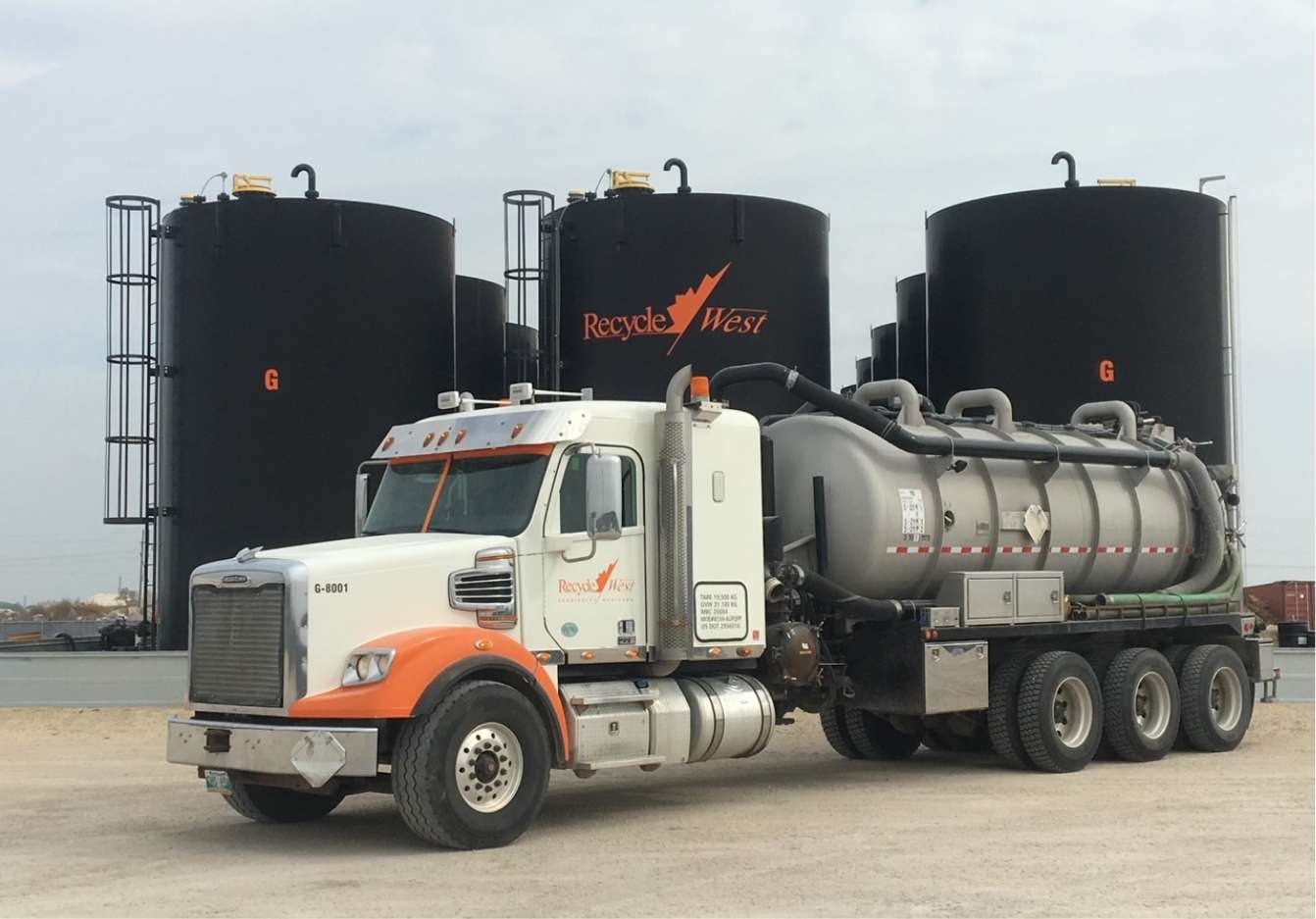 Waste Management
With weekly, monthly, and call-in pick-up schedules available, waste management of your nonhazardous and hazardous waste products has never been easier. Our industrial waste processing and disposal crews are available to address any concern you have when it comes to your used oils, oil filter, or plastic recycling.
We've helped various industries from the automotive and transportation industries to pulp and paper plants to marine and vacuum truck services safely dispose of their waste products. With liquid and hazardous waste management as our strengths, let us handle the dirty work while you handle what matters the most— your business.
For more information on our waste collection services across the Prairie Provinces of Alberta, Manitoba, and Saskatchewan, as well as Ontario, call us toll-free at our 24-hour dispatch line 1-877-823-2733 or contact us online.
Hazardous Waste
Recycle West is the leader in Alberta, Saskatchewan, and Manitoba for the management of liquid industrial and commercial wastes. This includes antifreeze, lubricants, light fuels, and any waste or used oil. Recycle West also collects and manages waste glycol, solvents, sorbents, sludges, oily water, gun wash, and oil-related plastics. Our facilities are easily accessible by truck or rail car due to the on-site terminal service. See our locations section.
We adhere to the standards of MARRC (Manitoba Association for Resource Recovery Corp), SARRC (Saskatchewan Association for Resource Recovery Corp), and Alberta Recycling, following all guidelines for hazardous waste recycling and disposal.
Recycle West's extensive experience in waste stream management means waste streams are no longer a hassle. Our waste management programs include the transport, treatment, recycling, and disposal of hazardous/non-hazardous liquids. These programs are conducted at our state-of-the-art facility in Manitoba and consist of the highest quality. We put the focus on innovation, so you don't have to compromise the image of your company or your bottom line. We are equipped to deal with all of your complex waste streams, including contaminated soils, used oils, spent fuels, oil filters, liquid waste, wastewater, and absorball. For a complete list of services specific to your industry, see our services section.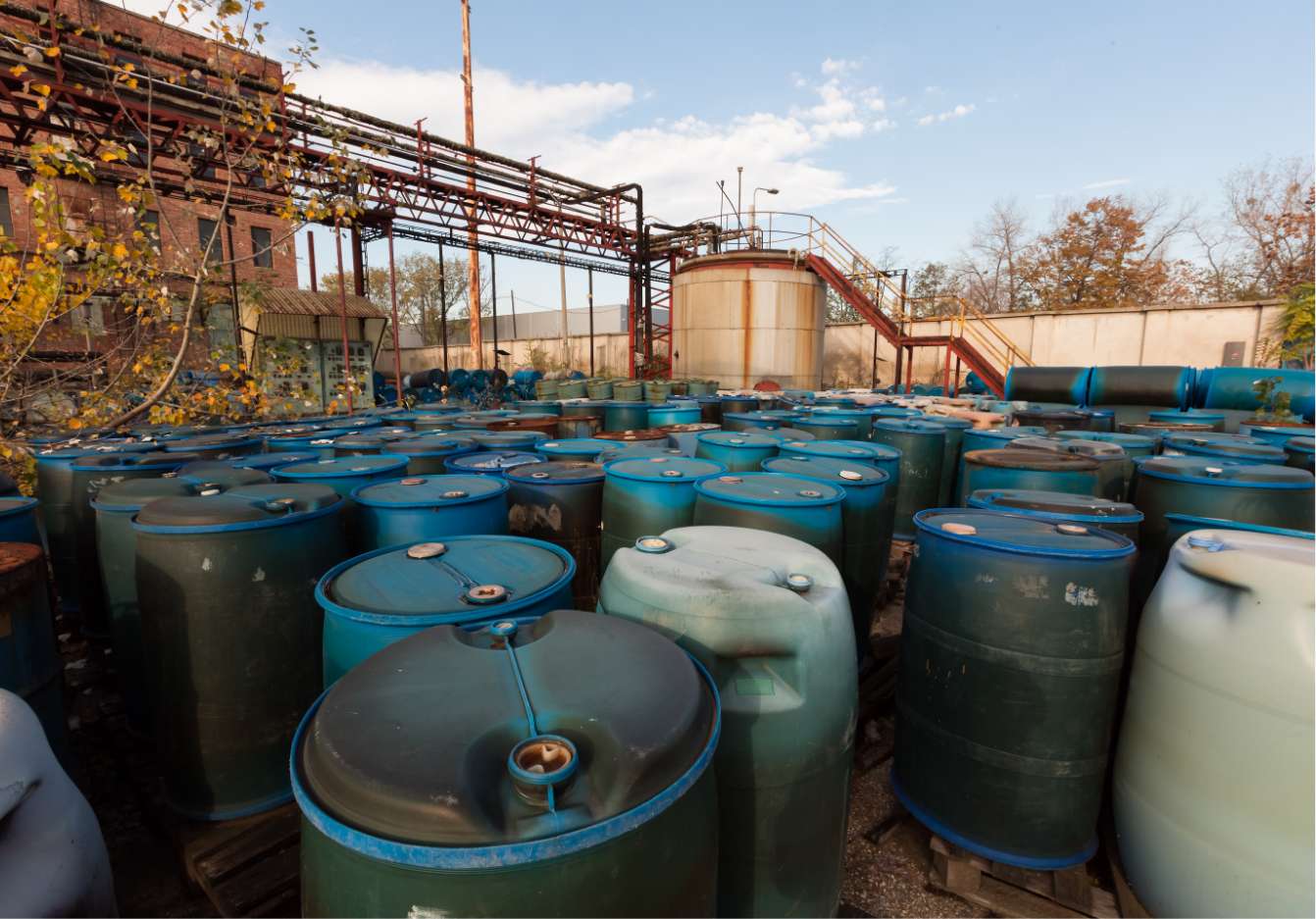 Frequently Asked Questions
We offer the following services across various industries from automotive to rail services:
Used oil and filter collection
Glycol and contaminated solids collection
Dirty rags, absorbents and floor dry collection
Vac truck services
Waste fuel collection
Waste chemical collection
Bunker/fuel supply & disposal
Oilfield waste collection
And more!
With branches in Alberta, Manitoba, Saskatchewan, and Ontario, Recycle West provides Canadian industries with a reliable and accessible network of waste management services. If you wish to enquire about our services, be sure to contact a branch near you!
Some procedures you can put in place to help your business improve its waste management is to:
Strongly discourage the mixing of non-hazardous waste with hazardous waste as it can complicate the recycling process
Replace or change to low waste generating processes or materials
Recycle and reuse manufacturing materials, such as oils, solvents, acids, and metals
Take the appropriate measures to safely store and dispose of hazardous waste products and containers
Not only are these methods effective in saving your business money in the long run, but these procedures can also help prevent future accidents and waste. To learn more about what waste minimalization methods your business can put in place, be sure to talk to one of our representatives!